Affordable and Efficient Cocktail Machine Hire Services in Sydney and Melbourne
There are several ways to improve your party atmosphere. For example, if you are living in Sydney and Melbourne you can consider contacting us, Cocktail Warehouse, with your party requirements. With our years of experience serving customer's party and other event needs we are in the perfect position to help you in every possible way. We provide cocktail machine hire and slushie machine hire services at affordable rates so that you can make the most out of it to make your party a memorable one.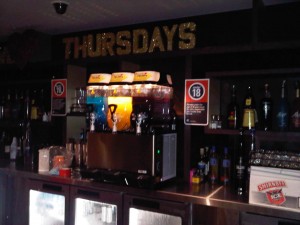 The range of items and services we provide to customers in Sydney and Melbourne is unbelievable. Cocktail Warehouse provides fresh and handmade frozen slushie to its customers in these cities at unbeatable prices. In fact, we provide our customers with more than 50 flavours of daiquiris, cocktails, slushies and margaritas to ensure they get attractive options when they are in the party mood. As our cocktail machine hire and slushie machine hire services are provided in non-alcoholic form so that both kids and older people in the party can enjoy the drink to the fullest. However, you are free to add alcohol depending upon your taste and requirement.
Cocktail Warehouse takes immense pride in delivering its slushie machine hire and cocktail machine hire services at extremely affordable prices without compromising on quality. This is one among several reasons for our growing popularity in Sydney and Melbourne. We also deliver our services and products free of cost if the point of delivery is within 35km from CBD. What is so special with us is that we assist our customers in free setup of all machines and provide a free demonstration on how they have to be used for party and other events.
To ensure our customers get into the party mood without ever having to worry about arranging for straws and cups for their party, we provide these items and more free of cost. Also you need not worry about the quality and efficiency of machines we provide for hire in Sydney and Melbourne. In fact, all machines we provide on hire and checked for performance before they are sent across to the customer. We will also clean up all the machines once they are used in the party. Once you contact us with your cocktail machine hire and slushie machine hire services, then rest assured you will be confirmed about your order through a phone call or email.
Cocktail Warehouse is a specialist in providing cocktail machine hire and slushie machine hire services in Sydney and Melbourne. Customers can rest assured of getting value for money services and products from us always.