Box Trailers and Custom Made Trailers Made in Sydney
When you have necessity for trailers in Caringbah, make sure you reach out to us, Sydney City Trailers as we can easily provide best-in-class trailers for your purpose. We are specialists when it comes to manufacturing different kinds of trailers and selling them at reasonable rates. We keep a stock of all kinds of trailers to ensure there is no delay in delivery them to you. So whether you need box trailers or boat trailers, bike trailers or tool box trailers, we can provide them all to you easily. Our vast experience and expertise in this field also enables us to prepare custom made trailers based on your specific requirements. All our trailers are extremely durable and flexible.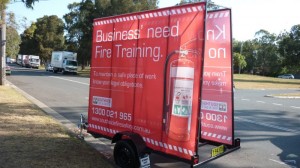 It does not matter what your business or individual requirements are; Sydney City Trailers can help fulfil those requirements through its custom made trailers. We have earned customer respect and satisfaction in Caringbah and elsewhere after having provided trailers of different types for different requirements. We can help you as well! Our multi-purpose box trailers are among few trailers you need to check out as they have always been in demand in Caringbah. Their flexibility and durability is what makes them truly special. Besides provide huge range of trailers for our customers in the region, we also undertake repair and maintenance works for all types of trailers. We understand how troublesome it can be to have your trailers not functioning the way it is designed to. All you need to do is contact us with your trailers and allow our experts to work on them. We will set them right in no time. This is our promise!
Through Sydney City Trailers it is also possible to get different trailer parts at unbeatable rates! Whether it is box trailers or any other custom made trailers, we have different parts in our stock that can be easily fitted into the machines to make them work as possible. Give us a call or visit us at Caringbah to more about our trailers and other services.
Sydney City Trailers are among leading providers of different types of trailers, including box trailers. We also specialize in providing custom made trailers for your requirements at affordable prices.