Benefits of Hiring Catering Equipment From a Party Hire Company in Sydney
Organizing a party or an event can be a very stressful experience but Walkers Hire can make it easier for you. If you are organizing a large scale event for the very first time, expect it to be time consuming and hectic. One of the most important things you'll need to decide on is the equipment you'll need from a party hire company.
Catering equipment for the event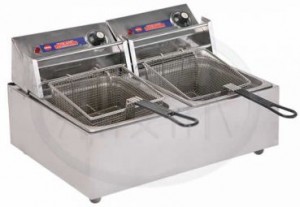 Some of the most basic party hire equipment you'll need for the occasion are tables, chairs and chair covers along with other catering equipment such as food warmers, crockery and cutlery. When you are catering for a large number of guests, it is best to contact a party hire company to provide you with all the items and equipment you will need. A reliable company can help you get organized and will ease the burden off your shoulders because of their expertise and vast experience. A party hire company can provide you all the catering equipment, furniture and anything else you'll need to make the event successful.
Maintain your budget
Perhaps one of the best things about working with a party hire company is that they can help you pull off a flawless, elegant event while keeping your budget low. Since you will only be renting the equipment for a day, you wouldn't have to spend a lot on acquiring all of those items. When you hire everything you need from a single company, you'll be able to get a better deal and will be able to handle all the important details of the event easily and quickly. With the kind of high quality catering equipment that most professional party hire companies today offer, you will definitely have a lot of advantage.
Contact Walkers Hire today to discuss your event and to hire high quality catering equipment!