Decorate your marquee hire Sydney with tulle for a princess party!
Yes that is right! You can now make your marquee hire for a princess party even more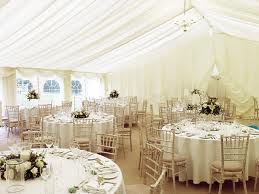 appealing by daring it with tulle. Using a single color of tulle is best if you merely want to soften the appearance of the marquee, whereas the usage of different colored tulle is going to help create a more festive effect – while you're at it, don't forget to add in a few ribbons! Here's how you need to go about it:
Take measurements
The distance that you need to measure is that of the distance from the center of the roof of the marquee that you have acquired from a party hire Sydney firm, to the corner of the roof. Once done, multiply the amount by 1.5, and add in the distance to the ground from the center. Now, cut eight pieces of tulle of the amount that you have just calculated.
Work on the tulle
Now you need to unfold the tulle, and create a pleat across one end of each piece. The pleats should be of 1-inch. Make an accordion pleat for which you will need to fold the tulle in one direction, and then the next just like making a paper fan. Take the pleated end and wrap a rubber band around it. Now, accumulate the pleated ends together, and wrap them up using a large rubber band. A string will now need to be used so that the bundle of fabric can be tied to the center of the tent. You basically need to tie it in such a manner that the rubber band faces the tent so that it may be hidden.
Run the fabric over
Take two pieces of tulle and pull them towards one end of the marquee hire Sydney. Consider the horizontal bar of the marquee and run the fabric over it, and between the pole and the canvas. One piece needs to be run on each side of the corner pole of the marquee. Bear in mind that the fabric needs to hang down a bit to form a soft arch. Use a piece of string for the fabric to be tied in the corner to the frame. Follow the same patter to drape the other three corners and six pieces.
Interested in acquiring a marquee hire Sydney? Get in touch with Bargain Party Hire now!