Fun and Frolic Can Never be Far Away when Jumping Castle Hire Services are around
When you are hosting a party you need to make sure that its atmosphere is set right. Only when your party atmosphere is right you can ensure that your guests will enjoy to their heart's content and have something to remember about your party for the rest of their life. If you too want to make your party special then consider choosing jumping castle hire services from Jumping Castles 'R' Us in Sydney. We have different types of jumping castles that can be hired for your party events. What is so special with our jumping castles is that they provide unique entertainment to your guests. In fact, both young and old guests at your place are surely going to like it as they are totally fun, safe and allows you to be yourself whilst enjoying it.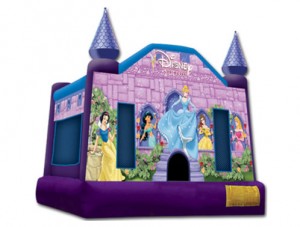 Another reason you need to choose jumping castle hire services is that they can be employed successfully across different events like school fetes, birthday parties, christenings, corporate events, fund raising, etc. The fact that the jumping castles can be hired with different themes, sizes and colours makes them an interesting form of entertainment for your party. We also provide slides and interactive games to make sure you will not be bored at any stage during the party. Some of the most popular jumping castles you will get from us for jump range are: Tinkerbell jumping castle, Princess jumping castle, Adult jumping castle, Cars jumping castle and Tiger jumping castle. The options you have for the medium range are: Nemo Medium, Cars Medium (Red), Princess Medium, Safari Medium, Medium Winnie the Pooh Combo, etc.
Jumping Castles 'R' Us also provides a wide range of jumping castle hire services in large range like Justice League Combo C4, World of Disney Combo C4, Extra Large Princess, etc. In choosing any of our jumping castles you are sure to get non-stop entertainment and value for money services. Make sure you have one of them for your party.
Both kids and adults are going to have a time of their life if they are provided with jumping castle hire services at your party. Some of the best of these services can be had from Jumping Castles 'R' Us in Sydney.