Give a New Meaning to your Entertainment through Jumping Castles
Whilst there are many interesting ways to spread happiness and fun in your parties and special events, the best and the easiest way to do it is through Jumping castles. The best thing with these facilities is that they appeal to people of different age groups and is quite refreshing for many people who attend your events. In Sydney, you can get these services and a host of other kids birthday party ideas from Jumping Castles 'R' Us. Our aim is to provide the best of these facilities at affordable rates to our customers in Sydney so that they can enjoy to fullest in parties and special events. We have been in this business for a number of years and take great pride in providing entertainment items that are truly world-class and affordable.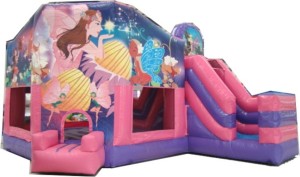 Our jumping castles and other services are available for different types of parties and events including birthday parties, fund raising events, school fetes christenings, corporate events, etc. In getting these services and other kids birthday party ideas you are sure to get a friendly and efficient service from us. We are open to delivering these services across different suburbs in Sydney. Being a professional company that we are, we make sure to provide castles of high quality. In fact, all our castles are checked thoroughly before they are sent across to your place. We will make sure that you are 100% satisfied with our services and products. Our experienced technicians can visit your place to deliver and set up the castles. We will also take them away from your place once the event gets over.
As a company that specialises in providing jumping castles and other kids birthday party ideas in Sydney, we are committed to providing customer satisfaction through our services. We are always keen to providing you special offers and competitive rates so that you get best deals each time you contact us with your requirements.
Jumping castles hire are one of the best ways to keep entertainment alive at your parties or special events. In Sydney, you can get these entertainment facilities through Jumping Castles 'R' Us. You can also contact us for fresh and thrilling kids birthday party ideas.