Are there any requirements that I need to fulfill to acquire a UTE & van hire service?
No matter what purpose it is that you wish to acquire a UTE & van hire service for, there are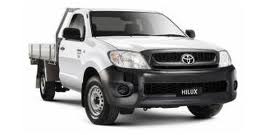 certain requirements that you need to fulfill to make sure that you do not end up facing problems during the entire car hire procedure. The one thing that you need to bear in mind is that UTE & van renters are typically expected to adhere to stricter policies in terms of their age. A few of the requirements that you must fulfill are inclusive of:
1. Age
A majority of UTE & van hire companies in Australia require for drivers to be 25 years old to be able to rent a van. However, depending on the company, even younger individuals can hire vans by paying an additional fee. This fees typically tends to vary on the basis of location. Make sure that you clear out this aspect with whichever car rental company you choose to use.
2. Driver's License
Prior to getting in touch with a car hire service, it is necessary for you to make sure that you have a valid driver's license for this is something that you will need to present to them. Basic driver's permits, expired driver's licenses and/or other documents cannot be used for the said purpose.
3. Credit Card
All UTE & van hire companies are going to put your credit record under extensive testing, for which reason you will need to present your credit card details to them. This is also going to be required if your chosen car rental company accepts credit card payments.
With all that covered, you can acquire top notch van rental services from Excel Car Rentals!