Rushing to Catch a Flight in Sydney is a Thing of Past with Sydney Airport Shuttle Services
If you are running late to catch a flight in Sydney or want to reach your hotel room quickly from the airport, all you need to do is contact Star Shuttle and for the popular Sydney airport shuttle services or Sydney airport bus services as only these services can provide you the best-in-class travel experience in this cosmopolitan city. Our travel packages are developed keeping your safety and comfort in mind. They are also not hard on your pockets. You can therefore travel in Sydney knowing fully that your needs is taken care of and that you can reach your place quickly and easily.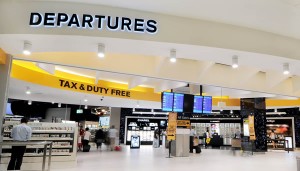 Star Shuttle also specialises in providing door to door services in the city to ensure passengers reach their home or hotel room safely and quickly. These kinds of services are unheard of and unmatched; especially when you know that they are inexpensive and effective at the same time. Our Sydney airport shuttle packages and Sydney airport bus packages are suitable for those who travel 5 or more in number. Our buses are luxurious and comfortable and will provide you an opportunity to travel in style whilst escaping the maddening traffic of Sydney. Give us a call or fill our online form to know more about our services and luxurious buses. You will certainly be thrilled to know their details for sure.
As our Sydney airport bus and Sydney airport shuttle are provided in a direct way, you will not be sharing it with anyone else. We are also open to providing extra features in our buses if that adds to your comfort and safety. However, make sure that you place a request for the same. For example, if you have kids travelling with you, then place a request for adding booster seats or baby seats. Similarly, if you are travelling with extra luggage, ask for luggage trailers. Our shuttles operate in and out of Sydney airport round-the-clock. So, expect them to be at your service at the quickest possible time when you place an order with us.
Travelling to and fro from Sydney airport is easy as you only need to have Sydney airport bus or Sydney airport shuttle services from Star Shuttle, a leading provider of these services in the city.