Awnings and Privacy Screens Supplier in Sydney
Having been in the business of providing quality privacy screens Sydney and awnings Sydney for over 2 decades we, Millenium Blinds certainly know what it means to get quality window dressing options for your homes, offices and other areas. When you have these stunning window dressing options at your disposal there is so much you can gain. For example, you can safeguard your privacy from the prying eyes of neighbours or even protect your important belongings from sun's direct rays. These materials are also absolutely essential if you want to adjust the lighting at your place; in accordance with your mood and so on.
Millenium Blinds takes a lot of pride in the fact that it provides some of the best awnings Sydney in town. Our awnings are not just top-class in quality, they are also affordable. Therefore, you can always consider them as a serious option when you want to have them across multiple places at your homes or offices. Our awnings Sydney are excellent in preventing yourself from sun's harmful rays and in lowering your air-conditioning bills. Though these types of products have been in use since the time of Romans, it is only now that their usefulness is coming to the fore. We are glad to provide some of the most flexible and durable awnings you will get in Sydney.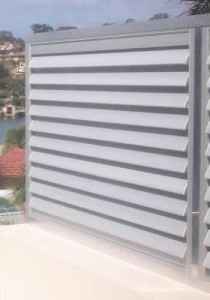 Our privacy screens Sydney are also known for their longevity and flexibility. You can have them in different types and are suitable for use across different applications at your homes and offices. Why are they useful? Our privacy screens Sydney are a must if you want to completely or partially obscure vision from your place. In having these screens around you can be sure of remaining away from your neighbour's prying eyes. You can also custom order these screens from us at affordable rates so that they match perfectly with your decor and home.
Millenium Blinds is extremely passionate about its products – awnings Sydney and privacy screens Sydney. We are among the leading providers of these materials and others in Sydney.