What is the best way of using paper toilet seat covers?
Many people find it rather yucky to use a public restroom. This particularly holds true in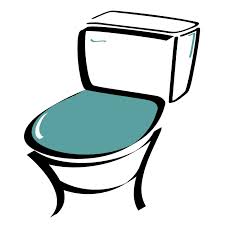 cases where the restrooms have countless people using them. But the good part is that you can now make use of paper toilet seat covers in such bathrooms. Through these, you will have a protective sanitary covering placed over the seat so you wouldn't need to worry about coming in contact with germs and bacteria. Now, here's how you need to go about using a paper toilet seat cover:
Using paper toilet seat covers
In order to make sure that you do not get into contact with germs on a public restroom's toilet seat, it is necessary for you to use a toilet seat cover in the most effective manner possible. You need to begin with grasping the top of the toilet seat cover, which would probably be protruding from the dispenser. Just pull it down so that you may retrieve it.
Next, thoroughly examine the toilet seat covers, and work out the flap present in its center. These flaps basically come with perforations along their perimeter. They have a larger connection given right at the front of the cover. While leaving the larger connection intact in its place, start separating the smaller perforations given over it. Now, place the toilet seat cover in its place, but make sure that the flap remain right at the front of the toilet. You will notice that the flap is hanging into the toilet water, but don't worry about it.
Once you are done with using the toilet, flush it. Considering that the center flap is in contact with the toilet water, as soon as you flush it, it is going to get pulled into the moving water. This way, your toilet seat covers will be disposed off that too without you ever having to touch them!
For the best toilet seat covers available at the moment, come to Max Care or Toilet Seat Cover now!