Trust Exel Car Rental for All Your Ute & Van Hire Needs in Sydney
There is no better way to transfer your belongings to another place than to leave the job to an expert that has the right vehicles and equipment to handle the requirement for you. Exel Car Rental is this expert you need to be looking at, if you are based in Sydney. You will be delighted to know that we have been in the business of providing reliable and efficient Ute & van hire services for a number of years now. We have at our disposal well-maintained Utes and vans that can help you move your items to your destination safely and quickly.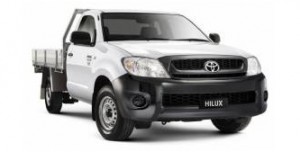 Besides providing you cheap Ute & van hire services in Sydney, Exel Car Rental also ensures that your belongings are ready to move any time you require us to handle the assignment. In other words, we are open for business round-the-clock. Also should you need any roadside assistance, we are open to providing all the related services as well.
We provide a lot of options, in terms of vehicles needed for the transfer. For example, we can provide you a well-maintained Toyota Hilux Ute or a Toyota Hiace Van for your transfer needs. Now, depending upon your budget and needs, you are free to choose one of these vehicles for your purpose. As is visible, our Ute & van hire services are flexible and takes care of your belongings in a way it should be. Furthermore our rates are economical. As a client, you have the option to hire one of our Utes or vans on a daily basis, weekly basis or for as less as 3 hours. All these vehicles have 1-tonne capacity. They can accommodate up to 3 people in an air-conditioned driver's cabin. All the vehicles are provided with power steers. Addition items like packing tapes, ropes and trolley hires can be provided upon request.
Exel Car Rental specialises in providing ute & van hire packages to help transfer all your belongings across Sydney in an affordable way. We provide our services 24*7 with high quality vehicles.