Get Cheap Car Hire Services from Exel Car Rental
When it comes to getting efficient and reliable car hire and Ute & van hire services in Sydney, there are quite a few options up your sleeve. However, not all service providers in this region that claim to provide class services are up to the mark. We, Exel Car Rental with years of experience behind us and having provided 100% customer satisfaction to hundreds of clients, can certainly guarantee value for money services to you at all times. Contact us for any travel requirements in Sydney. We do our level best to ensure you get to travel in style and comfort.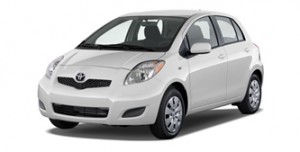 Exel Car Rental has always been known for providing customer satisfaction through its wide range of services. We are glad that we have some of the best Utes, vans and cars to serve you whilst you are camping here in Sydney temporarily. Whether you need short travel services or long-term travel packages, we can arrange them for you with great ease. And do not worry if you are low on budget. We can work around with your budget to provide services you would find hard to believe. Our car hire services, for example, provide discounted rates for customers that place large orders with us. Our cars are modern and are fitted with luxurious features to make sure your journey in Sydney is hassle free and stylish. To enquire about our car hire services or let you know more about us, feel free to contact us directly or send us an email. We will be glad to hear from you and serve you in all our capacity.
Our Ute & van hire services too are developed keeping your needs in mind. Whether you are transferring a few items to your new location or getting ready to transfer bulky and heavy items over a long distance, we can handle them all for you at affordable and convenient ways. Our Ute & van hire services are extremely flexible and will surely help you transport your belongings with great care and attention. We have at our disposal some of the finest and well maintained Utes and vans to help you in these processes.
Getting car hire services in Sydney is absolutely essential if you want to travel around in style and comfort. In Sydney, the best of these services along with reliable and affordable Ute & van hire services can be had from Exel Car Rental. We have been in this business for several years and you can rely on us to provide best-in-class travel services always.