Major Elements in Making Backyard Sheds
Building backyard sheds has become part of the Australian culture and the truth is that it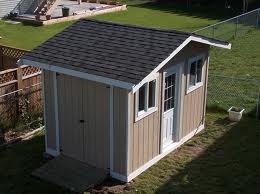 does not take so much to build one, provided you have the key elements. There are quite a number of construction references that will help you in constructing one. However, you may also decide to purchase a ready-made shed that can save you time and money.
The first thing is to decide on the type of backyard cabin you will like to make. You can always browse the internet and find lots of blueprints in making a backyard shed. The important thing is that you choose the blueprint that will suit your purpose in terms of size and location.
In building backyard cabins, it is important that you plan adequately. The first thing is to pick the exact location in your backyard and you must consider the ease of connecting the shed to the electricity utilities and water supply. It is important that you have a solid base as your foundation, so the shed can withstand different climatic conditions. The skids may be the most budget-friendly foundation to use in this case. The base of your backyard cabin can be made of concrete and the wall and door from wood. The roofs can use the Barn and Gable looks.
Constructing backyard sheds will need you to invest quite a lot of time, but it may be a good option to outsource this job if you do not have the luxury of time. You may also choose to work with cabin kits, and if that's what you want, make sure that you check the kits available at Cabin Kits Galore!