Quality Marquee and Slushie Machine Hire Services at Affordable Rates in Sydney!
There is one sure way of entertaining your guests at your party. For this, you need to have reliable and efficient machines that are capable of generating quality slushies and cocktails in large quantities. In having these machines around you can be sure of quenching the thirst of your party guests and give them interesting options in the same. To get the best services in this you need to get in touch with us, Bargain Party Hire in Sydney. We specialise in providing quality and affordable slushie machine hire packages in the city. You can also get in touch with us for getting marquee hire Sydney services as we have excellent marquees that can be of use at your parties and special events.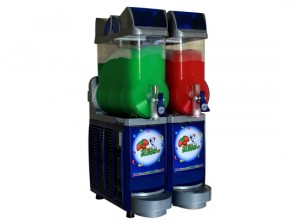 Our slushie machine hire packages offer a great value to your money and can help you immensely during your special parties or events. There will make such a difference to your party that your guests will really like it and will remember it for the rest of their life. Bargain Party Hire specialises in providing different types of slushie machines at affordable rates. We have been providing these services for more than 10 years! It does not matter how your party is going to be or how differently you want to entertain your guests, we have the slushie machine hire packages for you that can make a difference to your endeavour.
Our marquee hire Sydney services, on the other hand, are a must have at your parties so that you can accommodate a lot of guests and even arrange for a lunch/dinner for them comfortably. Our Peg and Pole and Framed marquees have been previously employed successfully across a number of events in Sydney. We can provide you affordable and quality marquees that can be successfully set up across different surfaces including grass, hard surfaces, etc. We are also open to providing marquees of different sizes and patterns through our marquee hire Sydney packages.
Bargain Party Hire is the company you need to consult if you look forward to getting quality and affordable slushie machine hire and marquee hire Sydney services. We are experienced service providers whose sole aim is to provide customer satisfaction through reliable and honest services.