Cocktail Machine Sydney, Hire It for Your Next Party!
If you are residing in Sydney or Melbourne, you can consider yourself lucky as you have the access to some of the finest cocktail machine packages the country has to offer. In these two cities, Cocktail Warehouse provides affordable cocktail machine Sydney and cocktail machine Melbourne packages to suit your different party requirements. What is really special with these packages is that you will have access to more than 50 flavours of cocktails whose mixes are freshly made for your party. All these mixes are available without any alcohol content in them. However, you can add it later depending upon your taste.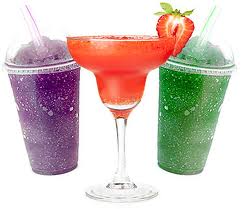 If your party location is within 35km of Sydney CBD or Melbourne CBD, then you get our cocktail machines delivered and set up free of cost. For these locations you will get free pick up services from us as well. Cocktail Warehouse takes due care and attention in providing quality services and this can be seen from the fact that we inspect our machines on a regular basis. We clean and oil them on a daily basis so that they are seen performing at their best always. Our cocktail machine Sydney and cocktail machine Melbourne services are liked by both young and old. So you can rest assured knowing that you will get value for money services from us when you place an order with us.
When you call us directly or place on online order for cocktail machine Sydney and cocktail machine Melbourne packages, we make sure to call you the same day for the confirmation of the order. We follow this practise to ensure that we are working towards your requirements and that you can rest knowing that your party will pass off smoothly. You can reach out to us for both short-term and long-term cocktail machine hire needs. Our unbeatable rates are guaranteed to you always.
Having cocktail machine Sydney and cocktail machine Melbourne packages from Cocktail Warehouse can make a lot of difference to your party atmosphere. These packages are not just affordable but also provide interesting and taste drinking options for guests at your party.