Purchasing a commercial rangehood Sydney? Learn how to identify its various parts!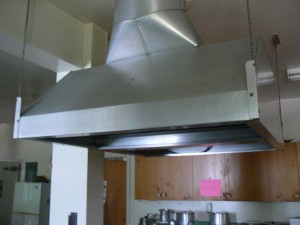 Commercial rangehood systems basically make use of ducts, fans and filters in order to capture grease, heat and a number of other air contaminants. The exhaust of a commercial rangehood Sydney basically passed through a cleaning system before it exits the building. Now, there are two different types of hoods – type I and type II. Type I hoods are best at handling grease, and come with a number of integrated components, whereas type II hoods handle vapour, steam, heat and odors – they do not handle grease. Now, here's how can identify the different parts of commercial ventilation hoods Sydney:
1. Identification of the exhaust hood: A majority of commercial rangehoods come as a large box with an open bottom placed over the burners and fryers. The hood is where the smoke is going to rise through to the exhaust ducts prior to escaping outside.
2. Fans: There are two fans found in a commercial rangehood Sydney. One is used for the exhaust air, while the other is used for make-up air that replaces the exhausted one. Typically, the fan for make-up air forms an independent system. However, you may choose to have an exhaust fan installed on the roof over the exhaust duct system.
3. Ducts: There are two duct assemblies – one for the exhaust air, and the other for the make-up air. These are made out of steel, and are connected to the hoods through hangers, non-combustible elbows and other components.
4. Other components: These include vapour-proof lights, back-splashes, cups and grease filters etc.
For more details, get in touch with Commercial Rangehood now!