Slushie Machine Hire Services in Sydney and Melbourne
You can now have your favourite frozen drink at your party and make it available for your guests too. For this, you need to have slushie machine Sydney or slushie machine Melbourne services at your disposal. In having the slushie machines at your party it is possible to churn out quality and differently flavoured slushies and cocktails at will. In fact, we, Cocktail Warehouse will guarantee you of providing more than 40 flavours of these frozen drinks so that you and your guests have nothing to complain about when it comes to drinking requirements.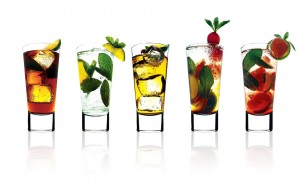 We provide our slushie services across the cities of Melbourne and Sydney. It is not the variety of frozen drinks that you can look forward to in having our slushie machine Sydney packages or slushie machine Melbourne packages; our quality is guaranteed as well. We prepare and deliver frozen drink mixes on the same day. Our aim is to provide you only quality drink mixes at affordable rates. Upon placing an order with us our technicians will visit your place and set up the machine and even provide a free demonstration. You can have these services and pick up free of cost if your party location is within 35km of CBD.
Nowhere else in Sydney and Melbourne you will find slushie machine Sydney packages or slushie machine Melbourne packages more affordable than us. Cocktail Warehouse will provide you all the services at rates you will not get anywhere else. We also make sure to provide free cups and straws with each machine hire through us. Each and every slushie is cleaned and checked for problems on a regular basis. This is done to ensure you will get the services of only quality and efficient machines. Give us a call to order one of these machines or order for the same through our website. We will be delighted to serve you.
If there is a best way to make your guests feel comfortable and happy at your party, then it would mean you will have to contact Cocktail Warehouse for getting slushie machine Sydney packages or slushie machine Melbourne packages. These are the best slushie packages you can get for your party in Sydney or Melbourne.