Jumping Castles Hire for Your Next Party in Sydney
Who does not want to make his/her party special? However, most of us have our own idea of making the events special and memorable for guests. If you are in Sydney, you have an interesting option in the form of jumping castles that can be used to entertain your guests and keep them interested and engaged in your special event. You can have a lot of options in these entertainment features through Jumping Castles 'R' Us as we have lots of experience in providing these items on hire in the city. The best part in choosing us as your provider is that you can look forward to receiving different types of castles based on your party requirements and budget. It does not matter which of these items you choose for your party, you are sure to get your money's worth services from it. Our party hire services are affordable and you will certainly love having them with you.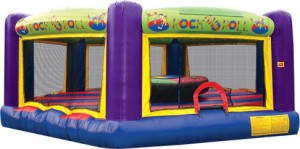 Our party hire services in Sydney are family owned and we make sure to provide the best party services there is in town. Jumping Castles 'R' Us aim is to provide entertainment facilities to its customers for hours together and something they will remember for the rest of their life. Our jumping castles, for example, can be used across different events including general parties, birthdays, corporate events, fund raising, christenings, school events, etc.
There is plenty you can look forward to in choosing party hire services from Jumping Castles 'R' Us. We believe in providing friendly and efficient services to our customers irrespective of the nature of their party requirements. We deliver our products and services across most suburbs of Sydney. We also take considerable care and attention to inspect our jumping castles before they are sent across to your place. Our experienced technicians will visit your place, inspect it and even set the castles for you and take it away once the event gets over. Also as our services are fully insured, you can be assured of getting a safe and reliable entertainment items from us always.
When you are considering having best-in-class entertainment features for you party or other special events, do consider us, Jumping Castles 'R' Us as we specialise in providing world-class jumping castles and other party hire services. Whilst our services are reliable and honest, our charges are unbeatable!