Small Jumping Castle Hire Services Made Perfectly for Young Kids
Jumping Castles ''R' Us are experts when it comes to providing party hire package deals that are within your expectations and budget. We are especially talented and affordable in providing a wide range of small jumping castle hire packages in Sydney.
One of the reasons for our soaring popularity in Sydney is that we provide quality and affordable party hire package deals to all our customers. Jumping Castles 'R' Us is extremely proud in providing these packages for several years and has consistently been able to garner positive reviews from our customers. Whilst we provide a number of party hire services to our customers, it is our small jumping castle hire packages that have made us what we are today!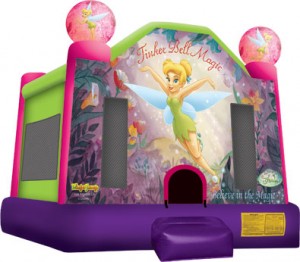 Whilst our party hire package deals are simple, nonetheless they are efficient and will take care of all your party needs. Whether your party is small or big or is provided with small budget or a large one, we can provide package deals that will suit you perfectly. Also make sure you check out our small jumping castle hire packages as they have always been in demand from Sydneysiders. What is really incredible with our jumping castle packages is that they are flexible and cost-effective. When it is really difficult to get quality and reliable party hire services for low rates, our jumping castles provide you the kind of services you will be proud of. Our jumping castles, though small in size, come with different colours and themes. They are perfect for providing non-stop entertainment and fun to your guests – both young and old. Make sure you try them out today!
In addition to being an excellent source for generating endless hours of fun and entertainment, our small jumping castle hire services are extremely safe and durable. We carefully design our jumping castles so that they can provide you the kind of service you expect out of them. They are designed and developed perfectly by our experts. Jumping Castles 'R' Us will be extremely happy to hear from you with regards to our party hire package deals. Make sure you contact us and we will be glad to serve you.