Get Value for Money Backyard Cabins Kits Right Here!
If you are looking for timber products that are of high quality and affordable, then you need to visit Cabin Kits Galore and explore and see what is in store for you. The best part in choosing us as your service provider is that we offer great deals on a wide range of timber products that you are unlikely to find anywhere else in Sydney. We have also recently introduced different types of backyard cabins to ensure you can find one depending upon your necessity. So whether you need backyard cabin sheds or garden shed, cubby house or granny flat, we can provide them all for you at unbeatable rates and in a quick time!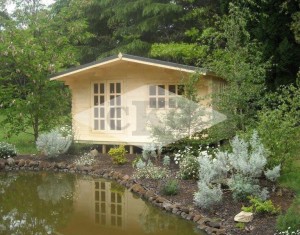 Our backyard cabins are extremely flexible, durable and elegant. You can use them for different purposes, both indoors and outdoors. We can also provide customized products to you, depending upon your budget and other needs. However, you need to discuss your requirements with our representatives and ask for solutions. We are available at your service for the most parts of the day and have offices across multiple locations in Australia. Therefore, getting in touch with us will not be a problem to you. Like any other product we can provide you, backyard cabin sheds will be suitable for both DIY enthusiasts and those who prefer to get the installation work done by us.
Cabin Kits Galore makes use of timber of high quality and is therefore sure to provide a great value to you. Our backyard cabins can be developed for you, according to your specifications and budget, within 48 hours. And this includes the time needed for constructing footings. Our backyard cabin sheds, as is the case with other products, can be constructed in different colours and sizes. All our products can be assembled by you easily or then can be installed by us at a fraction of cost.
Cabin Kits Galore provides specialised and value for money backyard cabins in Sydney. Our backyard cabin sheds among many other products are of high quality and are available in different sizes.