Quality Blinds and Shutters Just for You
Be it your residential unit or office space, Millenium Binds can help transform it to make it more appealing and modern through its wide range of blinds Sydney and shutters Sydney services. In choosing us as your service provider you are sure to get your money's worth of services from us. We have a wide range of window dressing options lined up for you. All you need to do is check out latest offerings and select one that will help provide a new and interesting look to your place. It is not just the world-class blinds and shutters that we can provide you, our experienced technicians also provide one of the best after sales service in town. Count on us to deliver honest service, excellent products and the best after sales service always.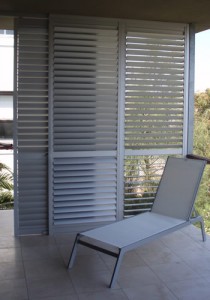 Millenium Blinds provides blinds Sydney products in different forms. Some of the most common and widely used blind forms include Dual Roller blinds, Sunscreen blinds, Motorised blinds, etc. The best part with each of these blinds products is that they come with a 2 year warranty. We can even provide a wide range of options within these products range, depending upon your budget and space requirements. Our blinds not just help in providing the services for which they are exclusively developed, but these materials add an aesthetic value to your place and will help make it look modern and elegant. Our blinds is just what you need if you want to regulate sun's light and want to control glare and ensure privacy. Our shutters Sydney products too offer a lot to you.
In using our shutters Sydney products you can remain safe from the prying eyes and partially block certain sections of your place from neighbour's vision. These are among excellent products you can have to ensure your privacy and control the sunlight that flows into your space. Be it the shutters or blinds Sydney products, each of our items are made of high quality materials and ensure assured services to you all the time.
Window dressing options for you will have a new meaning in choosing blinds Sydney and shutters Sydney services from Millenium Blinds. We offer a wide range of products and services at unbelievable rates in Sydney.