Various Timber Backyard Cabin & Sheds That Give You the Extra Space You Need
Your place deserves to get extra space to make it look beautiful and contemporary. At Cabin Kits Galore, we specialise in providing a wide range of timber products and services that are sure to help transform your place and make it look as elegant as it possibly can be. The best part with our timber products is that they can be self-assembled and can provide you the kind of flexibility you will find easy to do a lot of things with them. Should you need installations services from us, you can get them from us at affordable rates too! Among different products you can have from us are backyard sheds, backyard cabin, granny flat, B&B, country retreat, cubby house, etc.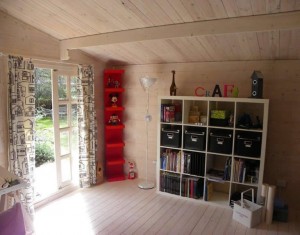 As a company that specialises in providing best-in-class timber products to its customers, we can guarantee you that your money will be well spent and that you are sure to get your money's worth products and services from us. All our products, including the backyard cabin and backyard sheds provide great value to your existing landscape. And what is so special with all of them is that they can be assembled or constructed without any fuss. In fact, all it takes is 48 hours or less! Also the fact these products are provided with great insulation features ensures that they can guard against external elements on their own.
In choosing our backyards sheds and backyard cabin you will not be required to get linings on them. All you may need to do, if required, is to strain or colour them according to your taste. To make sure you are entirely happy with what you are getting from us, we offer a wide range of styles and sizes for you to choose from. We can also provide installation services at low rates if you are not comfortable assembling the cabins yourself.
There is one place where you can hope to get extra space at unbeatable rates. At Cabin Kits Galore you can sincerely hope to get backyard cabin and backyard sheds of your type and within your budget.