Benefits in Hiring a Cocktail or Slushie Machine for Your Party in Sydney
When you decide to provide your party guests with lots of drinking options; you are paving way for yourself and your guests to be happy and content all through the event. The best and assured way of ensuring you and your guests are provided with loads of drinking options is to have cocktail machine hire services or slushie machine hire services around. These services, as most of you would hope for, is extremely convenient and simple way of not just quenching the thirst of all those who are active in the party but also provide a way to keep them entertained at your party! In having these services at your place you can be sure of providing drinks of different flavours in their fresh form and in large quantities. What is remarkable with these party or event based services is that they are affordable and hassle free. You only need to place an order for these machines and then sit back to see and see them work beautifully for you!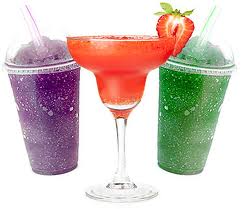 Once you have placed an order for slushie machine hire package, sit back and allow the company to deliver and set up the machine for you. The staff, in most cases, will even provide you a free demonstration on the workings of the machine. In any case these machines are easy to work around. You will only be required to add flavoured mixes into the jar and then plug the machine to the nearest electrical socket. Your party guests can walk up to these machines and help themselves with their favourite drinks. The cocktail machine hire packages are flexible in that you are sure to get your kind of flavour whenever you ask for it. You can add alcohol in your drinks should you prefer it that way. For children, there are slushies and mocktails up for grabs.
With cocktail machine hire and slushie machine hire services at your disposal you can be sure that you will not be required to run pillar to post during the course of your event. Just sit back and spend your quality time with your guests.
Whenever you are looking for ways to spice up your party or give your guests something interesting to look forward to, consider cocktail machine hire services or slushie machine hire services as they provide a unique dimension to your party at affordable rates!