Plan a Winning Party with Cocktail Machine Hire
Any successful party today would have great drinks and with the wide range of cocktail machine hire options that you can find at the Cocktail Warehouse, you will be able to take your party one step further by providing your guests with authentic cocktails!
Plan a Cocktail Party
Traditionally, cocktail parties have preceded the dinner party to allow guests to congregate, chat and enjoy some fancy drinks. However, in the recent years cocktail parties have become parties in their own right. If you are planning a special event or a party where you want to highlight the cocktail theme, a cocktail machine hire will be a great option so you can serve your guests, ready to drink, refreshing cocktails that are delivered without much mess or fuss.
Enjoy Perfectly Blended Drinks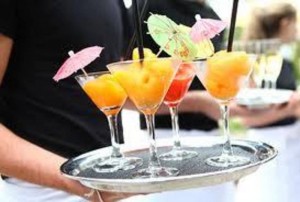 Daiquiri machine hire is a great choice for such parties because it will create perfectly blended, cold drinks to your guests. With cocktail machine hire, there will be no need for you to hire a bartender or to mix the drinks yourself during the party. There will be no cocktail shakers or bottles for you to clean up later on. In fact, guests will be able to serve themselves from the machines. Daiquiri machine hire companies can provide you machines of several different sizes, based on the number of guests you are expecting for the evening.
Simply ask them to set up the machines in an easily accessible area and your guests will be able to get refreshing cocktails all evening long. Serve great appetizers or buffet style dinner along with the drinks for a perfect evening. In most cases the cocktail machine hire company will also be able to provide you the needed glasses, cups and straws for the evening, without the additional cost.
Plan the perfect party by visiting the Cocktail Warehouse for daiquiri machine hire today!