Choose the Right Roller Blinds for Your Home with Millenium Blinds
It does not matter what sort of room you have, Millenium Blinds will help you provide a new look to it through its innovative and modern blinds. The best part with these materials is that there are plenty of choices for customers to look forward do. In fact, there are several varieties of blinds on offer that you can choose one depending upon your room type. Roller blinds are among the most popular of these products.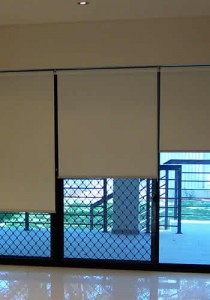 Roller blinds developed by Millenium Blinds in that they help provide a modern and sleek look to your rooms. Hence they can be used across several areas at your house or office. Besides providing an interesting look to your place, roller blinds are helpful in blocking or filtering out sunlight. These blinds can easily be pulled down. Furthermore, they can be rolled away if you want unobstructed view around your place. The spring or roller mechanism used with these products assist in their normal working mechanisms.
Offices and houses in Sydney are lucky to have the services of Millenium Blinds as they can provide you with roller blinds that can be adjusted in heights depending upon the time of the day. Therefore, these binds present to you an economical way of controlling not just glare but also your privacy.
Roller blinds developed by Millenium Blinds can be custom made to fit into windows of different sizes. Furthermore, these blinds are available in different colours and fabric. Customers therefore have a choice when it comes to choosing these materials according to their decor. Some of the options you will be confronted with while shopping for these materials include blockout, translucent, light filtering, sunshadow, etc. Additionally, customers can choose between a variety of aluminium bars and trims to help complete the look to your place.
As Millenium Blinds provide you with so many options in roller blinds it is not surprising to see why they are so popular. Both functionally and decoratively, these blinds are as good as they come. And the best part with these materials is that all of them come with a minimum 2 year warranty. A motorised version of these materials is available if you want to add a touch of luxury and convenience to your place.
The 20 years of experience behind Millenium Blinds priceless when it comes to quality services to you. All their technicians are experts and have vast experience in providing reliable and effective services to customers.
Millenium Blinds are among leading suppliers and installers of roller blinds in Sydney. In choosing their blinds services there is so much to look forward to.