Get Innovative Bathroom Renovation Services from Lugarno Kitchens & Bathrooms
Bathroom, whether big or small, can be an exciting place to be in. It is also a perfect place for us to get relaxed and go into escape mode. If you want your new bathroom to be something like this, then you need to get in touch with Lugarno kitchens & bathrooms. Their innovative and modern bathroom renovation services are truly remarkable and are sure to get you what you wanted out of your bathroom. This is how they are different from other service providers in Caringbah and Taren Point.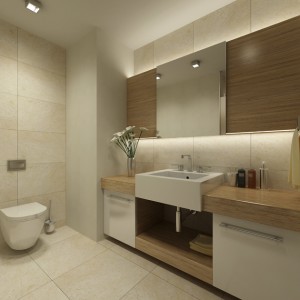 Make no mistake about this, technicians working for Lugarno kitchens & bathrooms are experienced and highly qualified to take up bathroom renovation projects. As they would have handled projects like this before, you can rest assured they will help transform your existing bathroom into a new bathroom in the shortest possible time. They will make sure to spend some time discussing your requirements with you and then go about finishing their task in time. Their technicians are kind and knowledgeable enough to keep updating you about the progress of the project.
Lugarno kitchens & bathrooms are different from others in that they use latest trends and designs for going about their bathroom renovation works. In fact, customers are free to check out the latest designs and trends for their bathrooms before they zero in on one. In addition to this, the company provides all latest accessories to ensure to ensure customers get a new bathroom just the way they would have liked in first place. Should customers need any assistance regarding accessories or on procedures carried out at their place, they can contact the company and get solutions immediately. Lugarno kitchens & bathrooms, is therefore, fully committed in providing a new bathroom to you and your family. Their bathroom renovation services are therefore directed towards this mission.
Residents of Caringbah and Taren Point are indeed lucky to have the bathroom renovation services of Lugarno kitchens & bathrooms at their disposable. People from this area can look forward to not just a new bathroom at their place, but also look for a kind of services that is unheard of in the region. All bathroom projects are undertaken by the company with due care. Their technicians will see to it that the new bathroom provided to the client not only will exceed the expectations of their customers, but also surpass their own expectations! The interesting about all this is that Lugarno kitchens & bathrooms provide their bathroom renovation services at affordable rates and well within their customers' budget.
Bathroom renovation activities require service providers to have enough experience as it enables them to provide new bathroom to customers just as they expected in beginning. Lugarno kitchens & bathrooms have been providing these services for a number of years and are experienced in it.