The Most Efficient Slushie Machine Hire in Sydney
Getting slushie machine hire in Sydney is not all that difficult these days, especially when you know that the services of Cocktail Warehouse are just around the corner. We are among the best cocktail machine hire in Sydney providers and have been in active in the business for the past several years. We take pride in providing an array of services to our customers to ensure they are at ease whilst arranging for their parties. In choosing us as your party services partner you can be sure of getting satisfaction at the end of it all.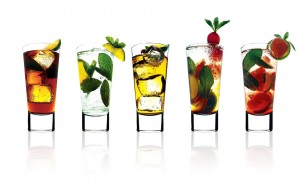 As our esteemed customer there is plenty to look forward to in choosing our slushie machine hire in Sydney packages. Besides the wonder machines that we will provide you through which you can generate fresh slushies, margaritas, daiquiris and cocktails, we can also provide you free installation and demonstration of machines, should you be in the need for it. However, to avail this offer your party location needs to be within 35kms from Sydney CBD. We can also provide free cups and straws if you cannot arrange for the same whilst you are busy in the party. Our cocktail machine hire in Sydney services will also enable free cleaning and pick up from your party spot once the party is over. Therefore, in total, there will nothing for you to worry about your party in choosing us as your service provider.
All machines are checked thoroughly before they are sent to your place as a part of slushie machine hire in Sydney package. You only need to understand how these machines work and apply some simple steps to generate fresh and delicious drinks that your guests will like. Our cocktail machine hire in Sydney packages are such that you will easily find a machine depending upon your budget and other party needs. To ensure customer satisfaction, we are also open to providing customized services to you.
If you are looking for cocktail machine hire in Sydney or slushie machine hire in Sydney, then the place you need to be looking at is Cocktail Warehouse. We have rich experience in providing these services in Sydney.