Get the Best Cocktail Machine Hire Services in Sydney
Cocktail machine hire and slushie machine hire services are great if you want to make your party a memorable one for your guests. In Sydney, the best of these services are provided by Bargain Party Hire. We have been in the business of providing party hire services for several years. The best part in choosing our services is that while we provide a wide range of services while keeping our prices low. Both young and old guests will look forward to these machines as it provides them with fresh and chilled drinks anytime during the party.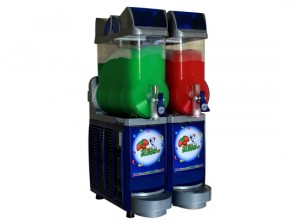 Another advantage in choosing our slushie machine hire services is that we can provide machines of different capacities like 24 litres, 36 litres, etc. So depending upon your budget and number of guests you are expecting at your party you can choose the machines accordingly. In choosing our cocktail machine hire services you can look forward to getting 2 or more flavours free of cost. Besides this, you will get several free cups and straws. Also, in Sydney we provide free home delivery of our machines. All you need to do is contact our company representative and discuss your requirements with him/her. We will make sure that you will get the best of our services and products from us always.
Bargain Party Hire always wishes that its clients' parties and other events are as successful as they were originally planned to be. So we make sure our slushie machine hire and cocktail machine hire services are designed accordingly. Our machines, for example, are fully capable of delivering different flavours of drinks at any point in time. These drinks can be produced without alcohol content in them. However, alcohol can later be added to the drinks depending upon your tastes and other preferences. So next time if you are arranging for a party in Sydney, make sure you contact us. We will pleasantly surprise you for sure.
Bargain Party Hire is an excellent place to be if you want to have the best of cocktail machine hire and slushie machine hire services in Sydney. Interestingly, these services packages are extremely affordable too!