Choose the Right Cocktail Machine and Slushie Machine Packages
The kind of cocktail machine and slushie machine services you can look forward to receiving from us is mindboggling. This is because our service packages and designed and developed keeping your party needs in mind. Whether your party is small or big, near or far away, we make sure to provide the kinds of party services that will make your feel proud. Whilst our machines are capable of delivering quality and fresh frozen drinks at the shortest possible time, we try to keep our rates as low as possible to ensure each one of you gets an opportunity to savour our quality slushies, margaritas, daiquiris and cocktails. You will be glad to know that we have more than 50 flavours of frozen drinks available in our portfolio and your guests are surely going to like them.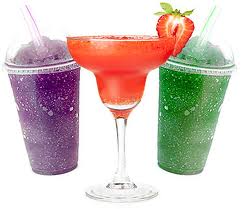 Cocktail Warehouse produces all its mixes in freshest form. Also these mixes come without any alcohol content in them. Therefore, all our drinks can be enjoyed by both young and old at your parties. Despite our cocktail machine and slushie machine packages being the cheapest in the region, we make sure to provide free delivery and pick up services to you. Our experienced and friendly technicians will also come to your place to do a demonstration. Therefore, all you need to do is contact us with your party requirements and allow us do our bit at your party to make it special and memorable to you and your guests.
To ensure you do not run into any kinds of problems whilst you are busy with other party chores, we make sure to check our machines regularly and keep them clean. When a cocktail machine or a slushie machine is provided to you, you can rest assured that it will work for you. Trust Cocktail Warehouse to deliver machine services that will surpass all your expectations.
When getting efficient and affordable cocktail machine and slushie machine is top on your agenda, think of Cocktail Warehouse. We have plenty of experience in providing machines that are capable of churning out different kinds of frozen drinks for parties and other special events.