Slushie Machine and Cocktail Machine Hire Services in Brisbane and Perth
If you are looking to pep up your party atmosphere and provide your guests something extra, then consider choosing frozen cocktails and slushies from Cocktail Warehouse. In Brisbane and Perth, we are the leading providers of these frozen drinks. We are able to provide freshly prepared cocktails machines and slushies machines at unbeatable rates. Also, in choosing our cocktail machine hire and slushie machine hire services you are sure to get a variety of flavours ranging from slushies, margaritas, daiquiris and cocktails. We do not provide frozen drinks with alcohol mixed in them so that both young and adult guests at your place can enjoy their drinks with equal measure. However, you are free to add alcohol to your drinks as you wish.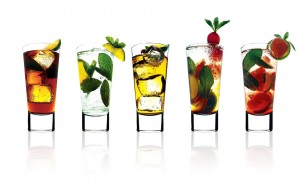 There is so much you can look forward to in choosing our slushie machine hire and cocktail machine hire services in Brisbane and Perth. As one of the most reliable providers of these drinks in the region, we would like as many people to enjoy slushies and cocktails as possible. Therefore, we provide our machines at cheap rates without compromising on the quality of products available to you. Our company representatives will deliver the machines to your location free of cost. We will also provide free demonstration so that you will an expert in operating the machines and make tasty and fresh drinks in no time.
The cocktail machine and slushie machine that we provide on hire in Brisbane and Perth are cleaned and inspected thoroughly before they are sent across to your place. We will also pick up these machines from your place after the party comes to an end. All these services and more will be at your fingertips at rates that are unbetable! In choosing Cocktail Warehouse for your party needs you can be sure of getting value for money services and make your party experience memorable for the rest of your life.
When it comes to providing slushie machine and cocktail machine hire services in Brisbane and Perth, Cocktail Warehouse is the one to trust.