Get a Cocktail Machine Hire and Enjoy Your Drink Today!
Long gone are days when you had to wait for a carnival to arrive at your town or walk a few kilometres to get your favourite frozen cocktail. Cocktail Warehouse, a leading provider of cocktail machine hire and slushie machine hire service provider in Sydney and Melbourne, has made it possible for the locals to hire one of their machines and enjoy a cocktail drink they love the most. The best part in choosing Cocktail Warehouse for their slushie machine hire and cocktail machine hire services is that there are a lot of choices available for customers while choosing their drink. In fact, there are more than 50 flavours on offer covering several popular daiquiris, cocktails, slushies and margaritas.
In having a cocktail machine hire or slushie machine hire service at your disposal, you are never far away from your most cherished drink. You will have the freedom of choosing your drink whenever you need it and at any place! The mixes provided by Cocktail Warehouse for these machines are prepared on the day of hire. Therefore, rest assured you will always get fresh drink made right before your eyes.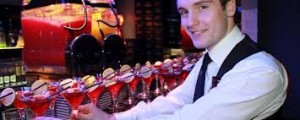 It is not just the freshness you can associate with the drinks that can prepared through these machines, customers also have the choice of having the drinks according to their chosen combination. In having a slushie machine hire or cocktail machine hire service from Cocktail Warehouse you have the freedom of tasting the drinks either with alcohol or without it. This is because the mixes provided by Cocktail Warehouse do not come with alcohol in the first place. Therefore, kids too can enjoy one of these drinks as much as they like.
Both cocktail machine hire and slushie machine hire services provided by Cocktail Warehouse are affordable. The service provider offers free delivery of these machines within Melbourne and Sydney city limits. Furthermore, customers will be provided free straws and cups with every machine hired from Cocktail Warehouse. That's not all; the company will also provide free installation and demonstration services to ensure customers get familiar with the machines and they can operate them easily.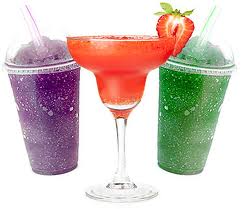 There is much more to look forward to in getting in touch with Cocktail Warehouse and asking for their cocktail machine hire and slushie machine hire services. For example, customers need not clean up the machines after using them. All this will be done by the company itself. Also customers need not worry about the workings of these machines as all of them are serviced at regular intervals. The company will also confirm all bookings made by customers via calls and emails so that they can rest assured their requests will be addressed on time.
Getting a slushie machine hire or cocktail machine hire in Sydney or Melbourne is easy and affordable. All you need to do is contact Cocktail Warehouse with your requirements.